5 HubSpot features to streamline your marketing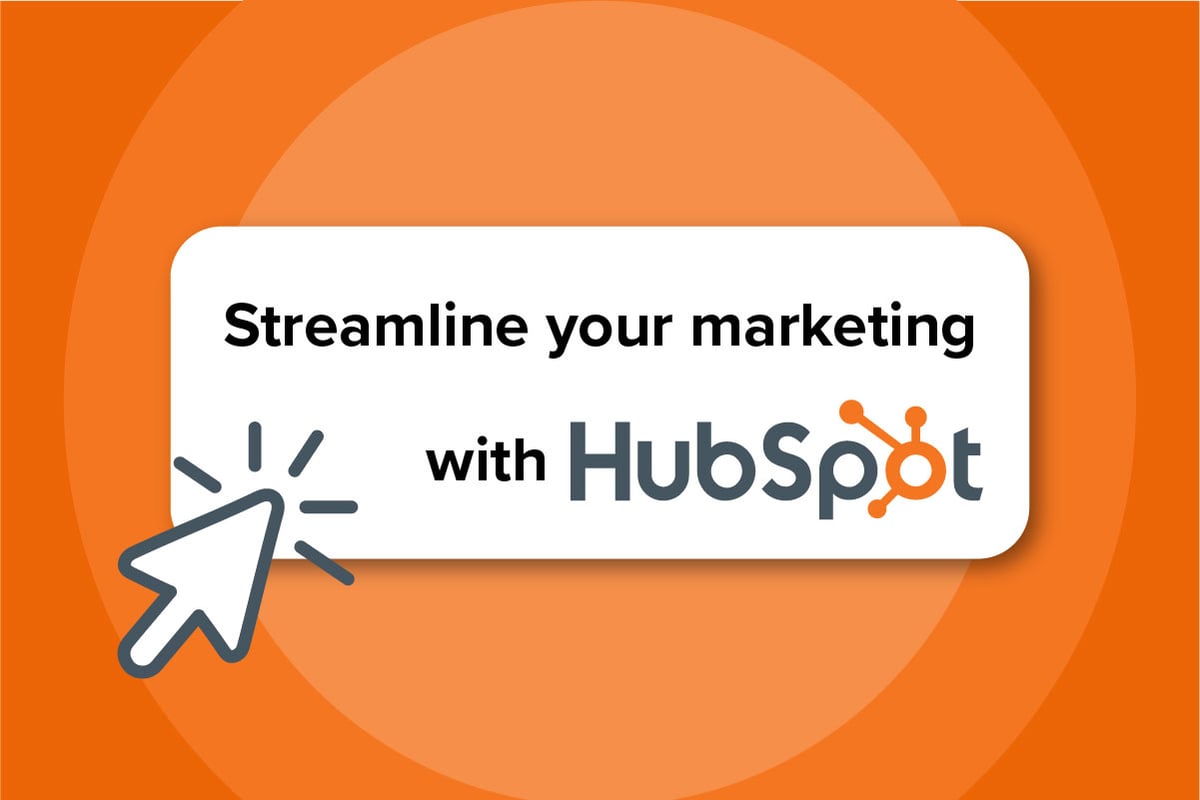 There's no denying that HubSpot is more than just a CRM. If we're being honest, there isn't much that HubSpot cannot do. Out of what feels like 101 features HubSpot boasts, here are the top five HubSpot features we take full advantage of:
Social Media

In this day and age, social media is a must for a great majority of businesses. Our previous blog covered the major benefits of having a social media strategy – from raising your brand awareness to increasing website traffic to increasing bottom-line revenue. But even with a strategy in place, it can be difficult to manage all activities involved in having a strong social media game. That's where HubSpot takes over and makes it easy. With HubSpot's social media management software, you can publish content directly to Facebook, Instagram, Linkedin, and Twitter; receive suggestions on the best times to publish for your audience, schedule your posts in advance, and can report on social media ROI.

Getting into social media? You need a strategy. Don't just wing it.

Active Lists

Active Lists in HubSpot allow you to segment your contacts based on several properties (characteristics). With Active Lists, your contacts are automatically updated based on specific criteria. What this means is that you're able to deliver more personalised and relevant content. For example, you could create an active list with "last page seen" being "cyber insurance URL". Creating an active list with this particular contact property will compile a list of leads who've clicked on your cyber insurance page. To nurture this list of leads, you could send a highly targeted email focusing on cyber insurance options available, why they should get cyber insurance, and how to proceed with receiving a quote. Ultimately, the real value in doing so is that you'll probably get a lower bounce rate, lower your chances of your email being reported as spam, and in turn earn a higher return on investment.

Set up chatbot or LiveChat for business hours

HubSpot chatbots allow you to offer another way for your leads and current customers to get in touch with you. A chatbot can answer common questions, book meetings, and more. Hubspot will also allow you to customise your welcome message, chatbot avatar, and background color. When building your chatbot, you'll be prompted to add a "Sorry we're out of the office" message that will automatically let customers know that they've missed you and to try again during operating hours. If you'd like to offer a LiveChat option where you can answer questions in real-time, that is possible too.

Workflow

Yet another HubSpot automation that allows your team to save time, avoid repetitive processes and increase efficiency. Set enrollment criteria to automatically enroll records and take actions on your contacts, companies, deals, quotes, and tickets. One of the ways we personally use workflows is to automatically send your FSG along with a personalised welcome email to new contacts when they engage online (fill in a form for example).

Connect FB Messenger

HubSpot's Messenger integration enables you to create a Messenger experience on your Facebook Business page and manage those interactions from your Conversations inbox in HubSpot the same way you would with live chat or email. Simply connect your HubSpot Inbox to your FB Messenger and voila! Everyone from Marketing to Sales and Service can have full context of conversations; once again increasing your team's efficiency and customer experience.
HubSpot is an all-in-one software solution that helps your team as you grow your business. All HubSpot features help you grow better and faster.
You may notice that our most used features from HubSpot have two things in common; they help us increase team efficiency and makes it easy for us to offer personalised targeted content to our customers. Whatever your target or goal may be, Hubspot is a pillar asset that will help you improve on internal processes and delivering better outcomes to your customers and their audiences. We highly recommend trying it out!
Want to learn more about HubSpot? Get in touch!