Using SMS Marketing in an Insurance Business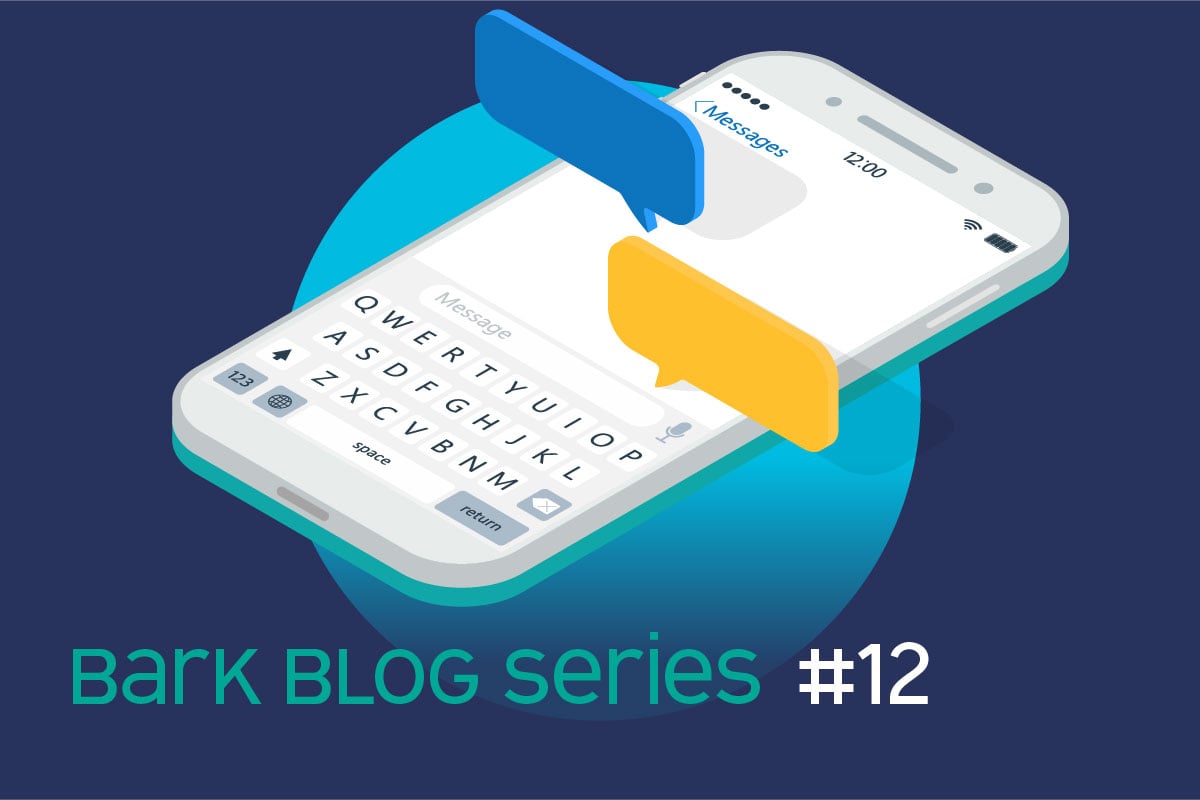 In this blog, we walk you through why texting and the use of SMS communication with your customers and prospects is effective. We explore five real case scenarios of where SMS can benefit your insurance business.
Why SMS?
SMS is a powerful business tool that allows you to communicate quickly, cheaply, and directly with your team, clients and customers. With an SMS service, your business can curate personalised content in an era where our audience is always on the go and expecting fast responses. Consumers are constantly connected and SMS is one of the best ways to get in front of them.
SMS's are read within 90 seconds.

Have an open rate of 98%. In comparison, emails have a 20-35% open rate.

With an SMS software offering a simplified and automated messaging channel to promote quick communication, businesses can boost

ROI by up to 120 times

.
With SMS, your insurance brokerage can create seamless and integrated communication experiences for customers and prospects. By keeping these stakeholders informed with relevant information on any enquiries, claims, or evaluations, you can ensure matters are handled quickly and accurately.
SMS is a great communication channel for reaching policy holders directly. You can send text messages about renewals, late payments, product quotes, enquiries, business updates, and more. Setting up workflows with automated SMS will help to streamline customer service and support, improving operational efficiency and your bottom line.


Here are five examples of how we're using SMS's successfully for our clients.
1. Website live chatbot replaced with SMS chat.
For many clients we use an SMS Chat as an alternative to the Live Chatbots you will be familiar with on most retail websites. An SMS Chat Bot allows a website visitor to start a conversation on the website just like Live Chat without having to wait on the page for a reply. Instead, your reply will be sent via SMS straight to their phone. They are free to move on with their day.
As soon as they have engaged on your website by providing their details and asking questions, they will receive an automated SMS from your system letting them know when to expect a reply (based on time of enquiry, whether during business hours etc) to manage expectations. You then reply to the customer as soon as appropriate.
The customer/prospect's details can be automatically added to your CRM (HubSpot) with the added benefit of you being able to track their activity on your website during that session and any subsequent visits too. We can auto-assign new contacts as leads or add to an existing profile if they are already a customer. We can also assign the lead to a specific person or team within your brokerage.

2. Requesting Google Reviews.
Using SMS to request Google reviews has the highest success rate of all platforms. This comes down to the fact that the recipient isn't required to log into their Google profile on their computer. To increase your team's efficiency, we can set up a HubSpot workflow that will automatically send a templated SMS to your customer; typically once their transaction or policy purchase has been completed. The SMS includes a link to your Google Business profile making it as easy as possible for them to leave a review. We have found that SMS's sent around a day after the transaction get a better uptake; with many of our clients having gone from having zero or less than 10 Google reviews to having dozens of them within a short time frame.
Prior to purchasing a product, including insurance, an overwhelming majority (up to 95%) of prospects will seek for reviews. Through Google reviews, your prospects can get a better feel of what to expect. Prospects and customers seek the instant gratification that comes from making the right choice and Google reviews do just that. Google also favours Google My Business listings with reviews, increasing visibility and brand awareness for your brokerage.

3. Bulk marketing SMS's.
Along with HubSpot lists, targeted bulk SMS campaigns can be set based on customer demographics, page views, forms filled, and policies purchased. Bulk marketing SMS's allow you to deliver relevant content to a group of prospects and customers sharing similar interests. This keeps your audience engaged through various touch points and progress them through the different stages of their customer journey.

4. Renewals & Reminders
SMS marketing allows for the added opportunity to engage with your customers based on a policy's expiry date. For example, when sending an email for a policy renewal, you could also send an SMS to let them know you have emailed the paperwork. This not only ensures that your message is delivered using multiple touchpoints but also brings the renewal front of mind for the customer. Your customer is also unlikely to miss a text message compared to an ever-overflowing inbox.

5. Higher customer retention rate & brand loyalty
Adopting an SMS communication strategy gives you the flexibility to connect with your customers anytime and anywhere. Customers can easily reach out to you on the go and on a 1 on 1 basis. Offering text messaging options also means customers can easily attach images in the instance where a claim is required and pay for their policies all directly from their mobile phones. By offering an extra alternative to communication, your business can increase its customer service presence, attract new customers, engage with existing ones, and all-around offer an increased customer experience. Furthermore, you'll have a complete view of all text messages sent and received on each customer's HubSpot contact profile so your team doesn't miss a beat.
At Bark Productions, we will help you set up workflows with automated SMS that will help streamline customer service and support, improving operational efficiency and hence your bottom line. While automation can be set up, personalisation is still encouraged. In fact, you'll be able to pull your customer's data into your messages, such as name and policy number.
Now that you're convinced that you need SMS to be part of your marketing stack, what should you do next? Get in touch with us!
We've trialed all the leading marketing SMS platforms over the years and have now partnered with Message Media to bring you the best SMS software for your business. The seamless integration between Message Media and HubSpot allows you to send and receive SMS messages directly to and from your CRM and opens up many opportunities for automation and workflows.


With a range of use cases, 20 years of experience in the industry, and over 65,000 customers in just Australia and New Zealand, Message Media is your go-to solution if you're looking to add an SMS service to your business' communication channel. Leave the integration of HubSpot and Message Media to your Marketing Insurance Specialists, Bark Productions.